Family Law
A dedicated and experienced team, ready to serve.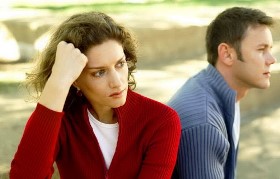 Family Law disputes are an unfortunate reality of life. Where parties separate, the decision of the party to leave the relationship is never an easy one. The nature and the circumstances of the relationship need careful and detailed analysis.
We have caring, experienced and devoted lawyers who endeavour to provide clients with a proper understanding of their position and how it relates to the relevant Family Law.  We recognise that each matter is unique and personal, regardless how much or how little money is involved. We pride ourselves on our ability to provide sensitive and comprehensive advice that will ensure minimal stress in the closure to the matter.
At Colville Johnstone Lawyers, our family law service will ensure that you are provided with proper resolution of your family law dispute, whilst ensuring that both your integrity and your assets are protected at all times.
Advice in relation to the dissolution of marriage, ensuring that all aspects of obtaining a Divorce are carried out smoothly and efficiently.
Advising and negotiating an attractive and realistic Property settlement and ensuring that the implementation of any agreement reached is carried out professionally and completely;
Providing accurate and relevant advice regarding Pre-nuptial agreements and drafting effective agreements that bind the parties, thereby avoiding potentially nasty litigation between the parties at some time in the future.
Providing effective de facto relationship advice relating to all de facto rights, whether arising out of the relationship or under the law generally. We also provide accurate and informative advice in relation to making or defending de facto property claims.
Advising in relation to child support and custody, as well as a range of other child related proceedings.
No matter what type of Family Law Matter you are experiencing, at Colville Johnstone Lawyers we realise that minimising conflict where possible is in your best interest. However, where conflict is unavoidable we will always ensure that your rights are strongly advocated and protected.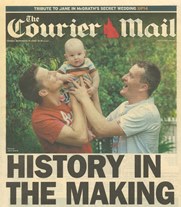 MILESTONE: Bentley and Matt Harris with their son Connor Harris. They are the first couple to have a child under the new Surrogacy laws. Source: The Courier-Mail.
There's no wiping the smiles off Connor's proud parents, Brisbane couple Bentley and Matt Harris… Colville Johnstone Lawyers, who helped the pair gain full custody and guardianship of Connor, said it was a landmark legal decision for Queensland.
Inquiry Form
If you have a legal matter you would like to discuss, please provide us the details, we will get in touch with you shortly