Conveyancing
A dedicated, experienced and friendly team, ready to serve.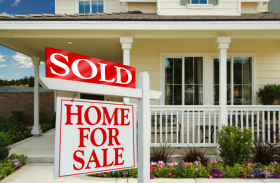 We understand that buying and selling property can be one of the most stressful and complex transactions anyone can make. For those inexperienced in the property market, the process is often daunting and mistakes can be costly.
Every transaction is unique, requiring proper understanding of a range of issues relating to the property to ensure that your assets are secure.
The Conveyancing process is not limited to those buying and selling property on the property market or off the plan. The implementation of various Family Law Agreements often requires a conveyance or transfer of title of particular property between spouses. Where the Court confirms a Will through a grant of probate, it may also be necessary to transmit property to relevant beneficiaries.
At Colville Johnstone Lawyers, we have a team of dedicated, experienced and friendly conveyancers who are experienced in all types of property transactions, regardless of the circumstances.

Buying
Fixed Price – regardless of the value of the property
If you are buying a property, we will ensure that you properly understand the Contract for Sale that you are entering into, as well as all the rights and obligations associated with the transaction.  We provide our clients with free advice before they enter into a contract,  to make sure our clients' rights are protected.
Where necessary we will negotiate amendments to the Contract for Sale on your behalf and liaise with your financier to ensure that you and your money will be ready for settlement.
We will investigate and ensure the title of the property you are purchasing is correct and in order. If there are issues, we will deal with them efficiently and resolve them so that on settlement you receive proper and secure title to the property.
We do everything to to take the stress out of your purchase.

Selling
Fixed Price- regardless of the value of the property
If you are selling property, we offer a free service to our clients, to prepare a Contract for Sale for their property that effectively secures their rights, whilst at the same time attracts the maximum amount of purchasers.
We can facilitate negotiating a contract with the prospective buyer to secure a purchase on conditions that are favourable for you. Where your property is secured by way of registered first mortgage, we will ensure that all proper documentation is prepared and available, so that the settlement of your property is as smooth and efficient as possible.
After settlement, we will even deposit the purchase monies directly into your account so that you will have your monies as soon as possible.

At Colville Johnstone Lawyers, your interests are of paramount importance to us, so regardless whether you are buying or selling, our dedicated, experienced and friendly team will provide you with a fixed price fee that is not only very competitive but with no hidden costs and in language that is easy to understand.
Get your free quote now
Fill out the form below and get a fixed price quote for your conveyancing needs.